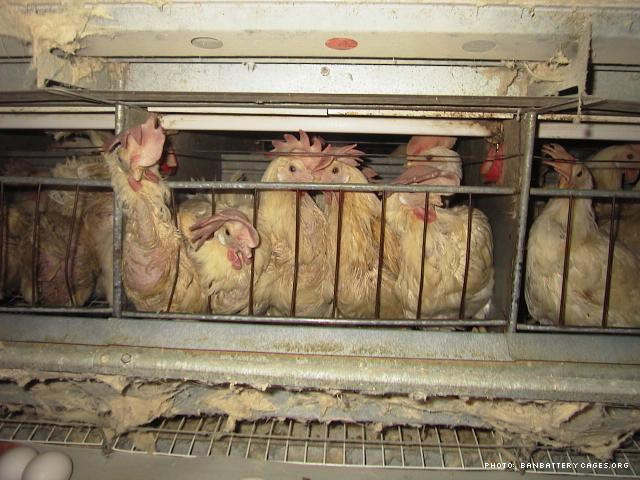 You can tell a lot about a ballot measure by the groups for and against it. The leading backers of Proposition 2 - which seeks to stop the inhumane confinement of certain animals in tiny crates or cages on factory farms - are the Humane Society of the United States, the California Veterinary Medical Association, the Center for Food Safety, the Consumer Federation of America, and the United Farm Workers, among more than a thousand prominent organizations and individuals.

Proposition 2's opponents are agribusiness corporations masquerading as "safe-food" advocates, and they are trying to trick you. The largest donor is Moark, an egg factory farming operation from Missouri that has kicked in $800,000. This company settled criminal charges for dumping live chicks in a Dumpster, and Moark's California egg factory farm was the subject of a recent investigation finding filth and cruelty at the plant. The second largest donor at nearly $600,000 is Cal-Maine, another egg factory farming company, from Mississippi. These companies and others opposed to Proposition 2 are under investigation by the Department of Justice for illegally fixing egg prices that has consumers paying 40 percent more now than they did two years ago.

Don't be fooled. The power to end the suffering of millions of farm animals is in your hands. If you care about animal welfare, family farms, consumer protection, the environment and food safety, then please vote "yes" on Proposition 2.